Get Your Fast Commercial Insurance Quote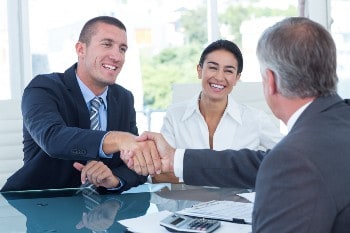 Get Your Commercial Insurance Quote in Minutes!
Welcome EK Insurance, where you can easily compare commercial insurance quotes for your business. As a business owner, you understand the importance of having insurance to protect your assets, employees, and operations. With so many options available, it can be overwhelming to choose the right policy. That's where we come in.
Our platform allows you to easily get commercial insurance quotes from different carriers, giving you the peace of mind you need to keep your business running smoothly. We are committed to providing our clients with the best possible coverage options and the most affordable rates.
Here are some of the benefits of using our commercial insurance quote service:
Fast and easy quoting process - Simply fill out our quote request form, or call us to receive the best business insurance quotes from top insurance companies.
Expert advice - Our team of licensed partner agents is always available to help you understand your options and answer any questions you may have.
Customized coverage - We understand that every business is unique. That's why we offer tailored policies that meet your specific needs.
Competitive rates - Our partnerships with leading insurance carriers mean that we can offer you the best possible rates for your policy.
Comprehensive coverage options - We offer a wide range of coverage options, including general liability insurance, commercial property insurance, business auto insurance worker's compensation, and more.
At EK Insurance, we are dedicated to providing you with the resources and expertise you need to protect your business. Let us help you find the right coverage at the right price. Fill out our quote request form today and take the first step towards safeguarding your business.
---
Why Do Businesses Need Insurance?
Business insurance is a type of coverage that protects companies and business owners against various risks and liabilities. These risks may include property damage, liability lawsuits, and business interruption, among others. The need for commercial insurance cannot be overstated, as it provides significant protection to businesses against unforeseen events that may negatively impact their operations.
Here are some reasons why businesses need business insurance:
Protection against liability: One of the primary reasons businesses need insurance is to protect themselves against liability claims. Accidents can happen at any time, and if a customer or employee is injured on your property or due to your business operations, you could face a lawsuit. Business insurance can cover the costs of legal fees, medical expenses, and damages awarded in such cases.
Protecting your assets: Businesses invest a lot of money in their assets, including equipment, inventory, and property. Business insurance can help protect these assets against losses due to theft, fire, or other disasters. This type of coverage can help minimize the financial impact of such losses, allowing businesses to recover and continue their operations.
Complying with legal requirements: Depending on your industry and location, certain types of business insurance may be required by law. For example, most states require businesses to carry worker's compensation insurance to cover workplace injuries. Failure to comply with these legal requirements could result in fines or legal penalties.
Peace of mind: Knowing that you have adequate insurance coverage can give business owners peace of mind. They can focus on running their business without worrying about the financial consequences of unforeseen events.
In conclusion, commercial insurance is an essential investment for any business. It provides protection against risks and liabilities that could otherwise derail your operations. By choosing the right insurance coverage, business owners can mitigate the financial impact of unexpected events and safeguard their assets.
---
What Are The Most Common Types Of Commercial Insurance?
Business insurance is a type of insurance coverage designed to protect companies from potential risks that could cause financial loss or liability. There are several types of commercial insurance, and each policy serves a different purpose. Here are some of the most common types of business insurance:
General Liability Insurance: This insurance policy provides coverage for businesses in case of any third-party claims for bodily injury, property damage, and personal injury. It also covers the cost of legal fees and settlements related to these claims.
Commercial Property Insurance: This insurance policy provides coverage for physical damage to business property, including buildings, equipment, inventory, and other assets.
Workers Compensation Insurance: This policy provides coverage for employees who suffer injuries or illnesses while on the job. It covers medical expenses, lost wages, and rehabilitation costs.
Professional Liability Insurance: This policy, also known as Errors and Omissions insurance, provides coverage for businesses that provide professional services. It covers claims of negligence, errors, or omissions in the delivery of professional services.
Cyber Liability Insurance: This policy provides coverage for businesses in case of data breaches, cyber-attacks, and other cybersecurity threats. It covers the cost of investigating and responding to such incidents and also covers potential losses from business interruption, data loss, and theft.
Commercial Auto Insurance: This policy provides coverage for business vehicles used for commercial purposes, including transportation of goods and employees. It covers liability for bodily injury, property damage, and theft or damage to the vehicle.
Other Commercial Insurance: There are also other types of business insurance including: Product Liability Insurance, Business Interruption Insurance, Employment Practices Liability Insurance, Directors and Officers Liability Insurance, Umbrella Insurance, Liquor Liability Insurance, Environmental Liability Insurance, Inland Marine Insurance, Crime Insurance, Surety Bonds and more.
In conclusion, these are some of the most common types of business insurance policies that can help protect businesses from potential risks and losses. Depending on the nature of the business, other insurance policies may be necessary, and it is essential to work with an insurance professional to assess the business's specific needs.